The Dolphin Club has a fleet of 30 rowing boats ranging from traditional wooden boats to modern open-water rowing shells, and mutli-seat craft. Our introductory training is designed to get you comfortable rowing on the bay by yourself in our wooden boats. Once you've mastered the fundamentals, you can progress to shells, crew rowing, and adventures further afield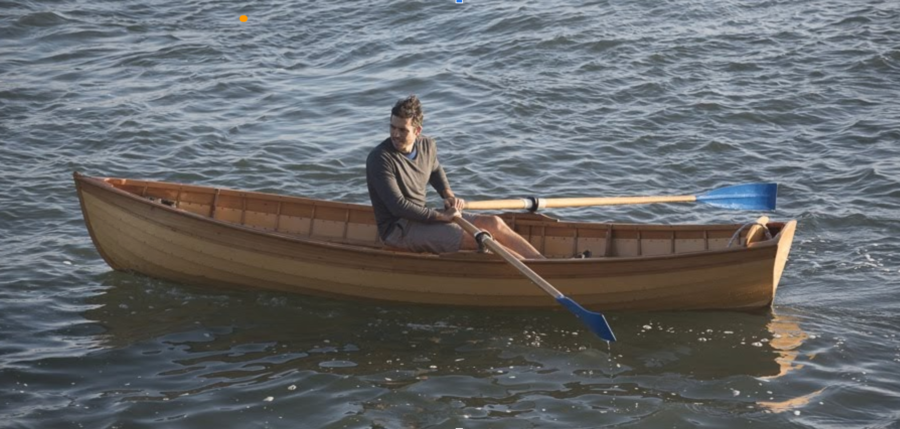 Training
Training is available for members only. We will teach you the basics of how to row, how to take care of our boats, and how to understand the tides, currents, and nature of San Francisco Bay.
Our introductory orientation class is typically offered to small groups at the convenience of students and trainers. To request training, please fill out the Training Request Form.
Following orientation, you will be a Trainee Rower and able to row within the cove. Few people pick it up right away, but after a handful of practice rows and some study you'll soon have the hang of things and be ready to be certified to join members for rows outside the cove.
Certification
To become certified to row our boats out of cove alone, you must complete the following:
Make at least six practice rows, within the cove, or with other certified members to develop your technique and skill.
Study the Bay Safety course, and pass the written test.
Attend at least one Tuesday Boat Night.
Go for an on-the-water certification row with an instructor.
Once certified, members are free to take our Dolphin Club singles and doubles onto the bay on their own schedule and within the limits of our safety rules.
You don't have to know anything about rowing to start learning at the Dolphin Club, but you should be moderately fit and agile. You should be able to swim and be willing to enjoy getting pushed around by wind, waves, and current.
After Certification
Once certified, you may row on San Francisco Bay by yourself, or with others. Rowers frequently get together for outings to nearby destinations including:
Golden Gate Bridge
Alcatraz
Bay Bridge and the Saturday Farmers Market
McCovey Cove
Angel Island
Rowers are also encouraged to help pilot and protect swimmers on club swims. There is no better way to become involved in club activities and meet other members.
Over the course of the year, members may organize longer "expedition" trips to destinations including China Camp, Petaluma, and Sacramento. These trips often involve overnight stays and by definition require a certain degree of skill and fitness.
Once you're comfortable rowing, you may find yourself looking to expand your rowing opportunities to other classes in our fleet, or to join as crew in our multi-person boats. Rowing opportunities also exist for:
You'll also be able to take a guest out as a passenger in the boat.